Basic Information
Tribulus Terrestris Extract is a flowering plant in the family Zygophyllaceae, native to warm temperate and tropical regions of the Old World in southern Europe, southern Asia, throughout Africa, and Australia. It can thrive even in desert climates and poor soil. Like many weedy species, this plant has many common names, including bindii, bullhead, burra gokharu, caltrop, cat's head, devil's eyelashes, devil's thorn, devil's weed, goathead and puncturevine.
Epimedium is commonly used traditional Chinese medicine in China, has the very high medicinal value, perennial herbs, plant 20 -60 cm tall, short, stout, lignification, dark brown, upright stems, and edges, glabrous, usually without leaf, grown in Jilin, Liaoning, Shandong, Jiangsu, Jiangxi, Hunan province , born in hills and grass in forest. Epimedium can empower body, and enhance impotence.
Product Description: Melatonin&Vit.B6 capsule
Size: 2#
Filling weight: 150mg ± 7.5%
Shelf Life: 2 Years
Color: Yellow shell
Physical Form: Capsule
Composition
1. Melatonin powder, mg: 2.7mg
2. Vit. B6, mg: 6.75mg±7.5%
3. Empty capsule shell, mg: 62mg±7.5%
Excipients: Silicon Oxide, Starch, Magnesium Stearate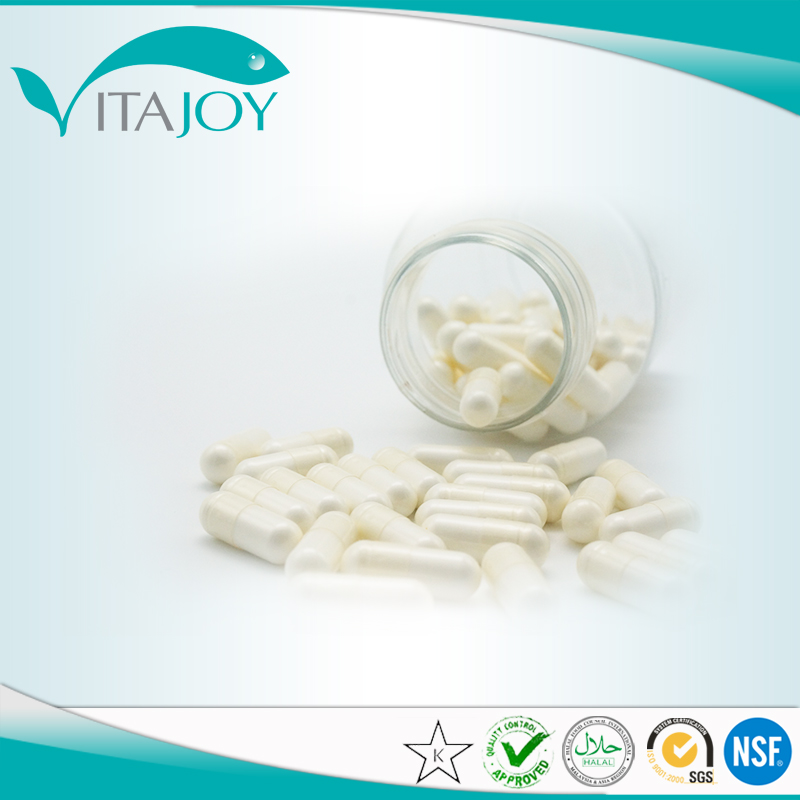 Main Functions
Tribulus terrestris
1. Lower blood pressure, blood fat and cholesterol
2. Anti-aging and improve body immunity
3. Relieve muscle spasm and cramps
4. Slow down the heart rate
5. Reducing the risk of urinary stone disease and disorder
Epimedium
1. Sensory nerve stimulation to promote sexual function.
2. Anti-inflammatory anti-bacterial, anti-asthmatic antitussive.
3. Blood pressure and increase coronary blood flow and increase myocardial oxygen consumption.
4. To enhance immunity, there is a certain anti-cancer effect.
Company Information
Vitajoy, a leading supplier of Herbal Extracts, Amino Acids and Nutritional Supplements, starts our business in China and branch out business with eight overseas offices around the world. Vitajoy is strengthening the extent and scope of our sourcing ability, not only in China, but also in other regions. Vitajoy is building a global sourcing network to constantly provide exciting new health care raw materials, finished products, speciality chemicals and innovative ideas to our customers.
Looking for ideal Tribulus Epimedium Capsule for Man Health Manufacturer & supplier ? We have a wide selection at great prices to help you get creative. All the Herbal Supplement for Man Health are quality guaranteed. We are China Origin Factory of High Quality Tribulus Epimedium Capsule. If you have any question, please feel free to contact us.
Product Categories : Nutrition supplements > Hard capsule